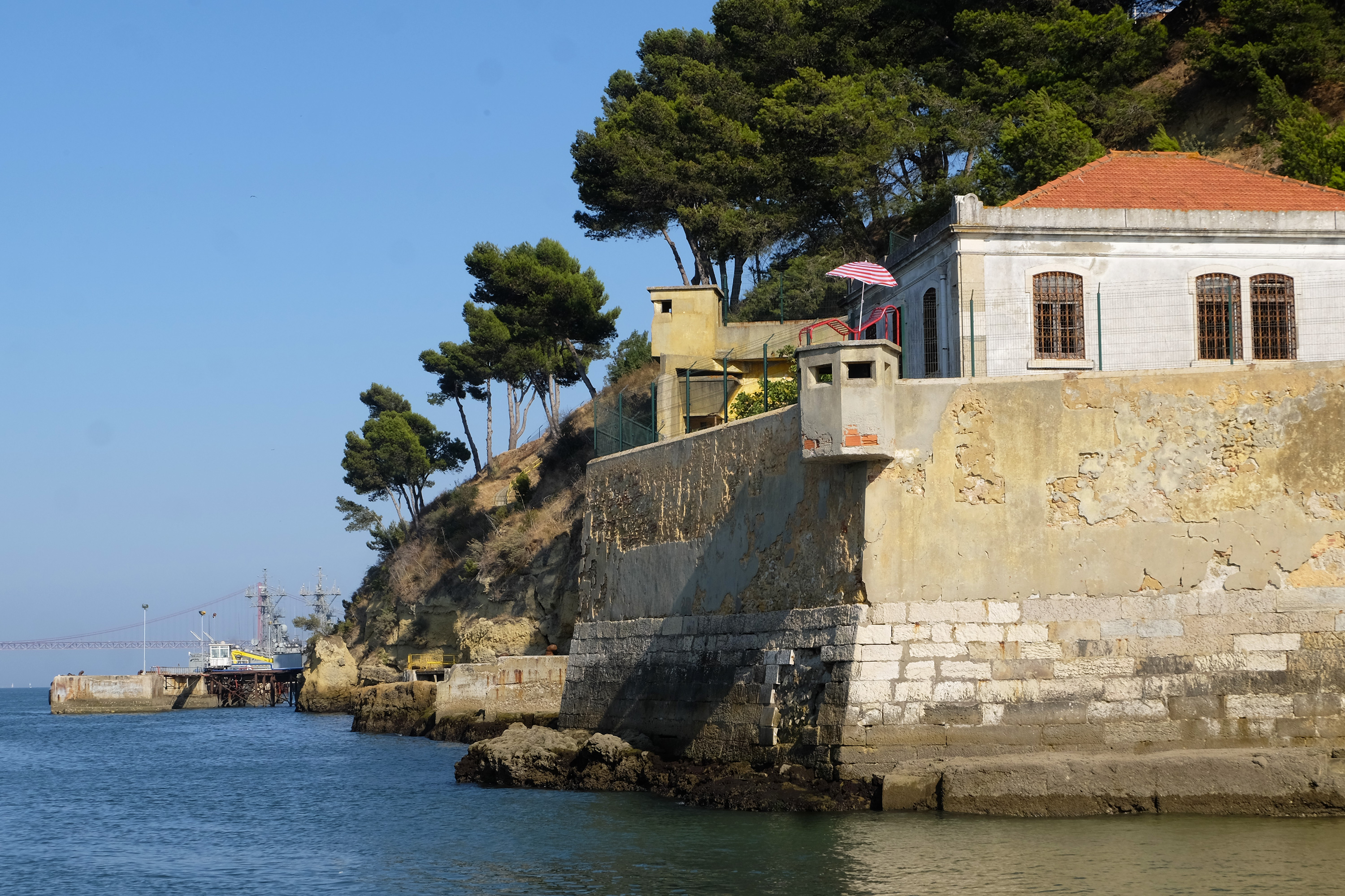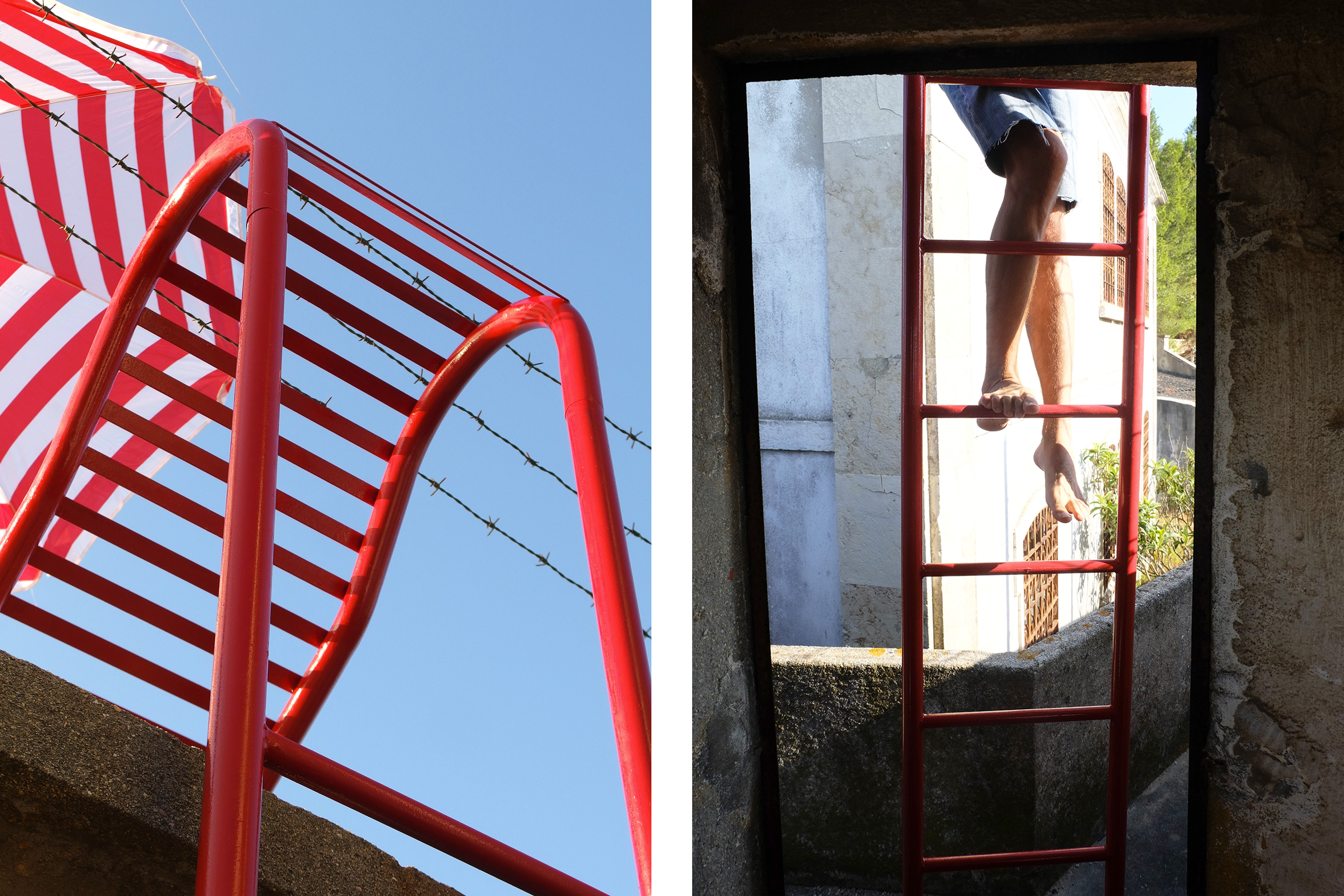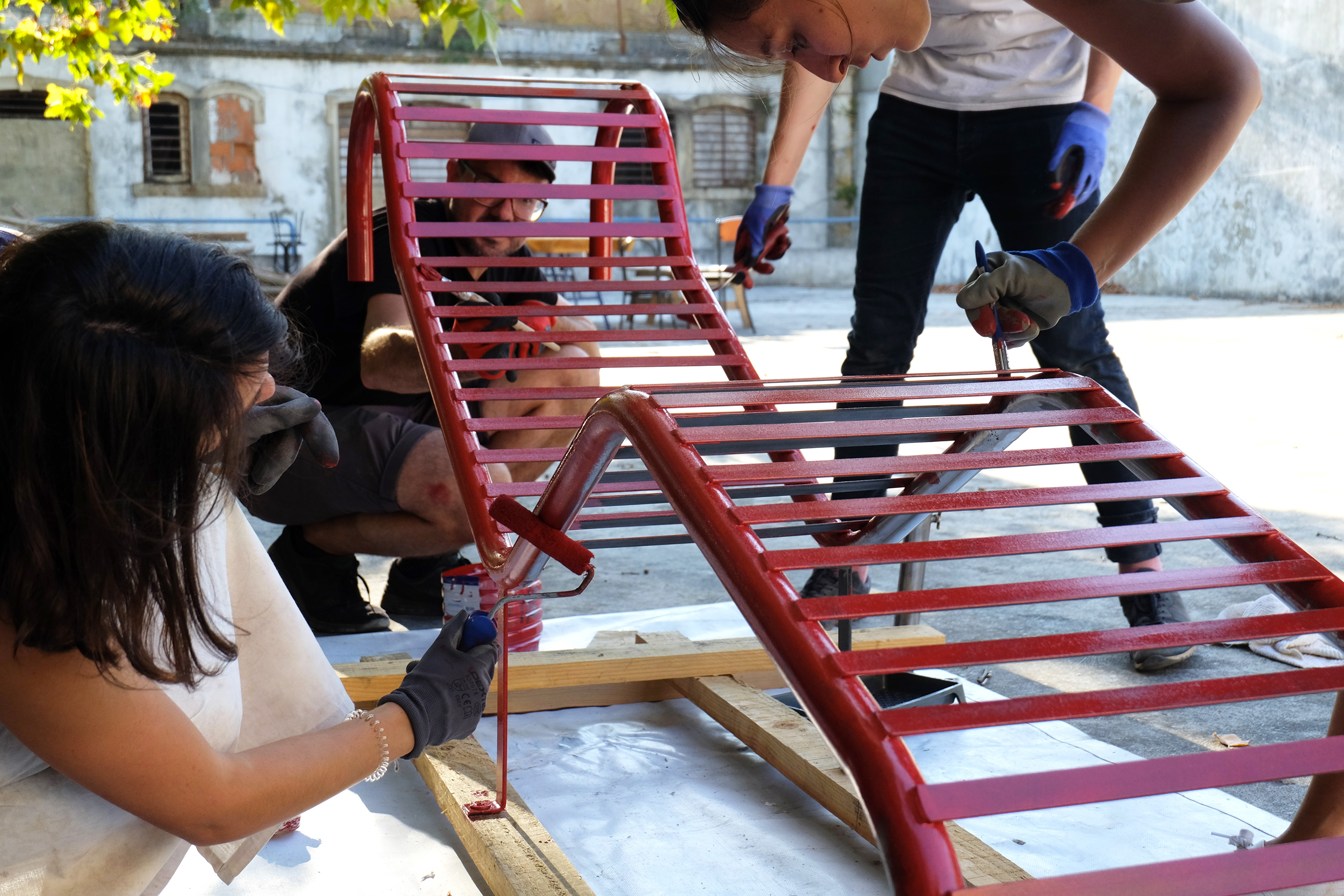 Installation design / outdoor installation

Hôte / host : Oficina do GatoMorto
Conception, construction : PZZL
Matériaux / Materials : acier / steel
Date : septembre 2018
Lieu /place : Portugal
Crédit photos : PZZL

Prisão Break est une installation entre art et design développée sur le thème de l'évasion (d'un lieu, du temps, du travail,...). Elle réunit trois archétypes : l'échelle, la chaise longue et le parasol. Exposé au Portugal, suite à l'invitation d'Oficina do Gato Morto, le projet se situe au sommet d'un mirador dans une ancienne prison militaire désaffectée. Réalisée en acier peint en rouge, l'installation agit comme un signal pour attirer l'attention sur le site et faire prendre conscience de son potentiel, de la possibilité d'une nouvelle vie sur place. Tout en préservant la mémoire des lieux, un destin plus joyeux et léger est possible.

Prisão Break is an installation between art and design developed on the idea of escaping (of a place, of the time, of work,...). It combines three archetypes : a ladder, a lounge chair and an umbrella. Exhibited in Portugal, following the invitation of Oficina do Gato Morto, this project is situated on top of a mirador in an abandonned military prison. Built in steel painted in red, the installation acts as a signal to draw attention to the site and to raise awareness of its potential, of a possibility for a new life there. While preserving the memory of the site, a more joyous and light destiny is possible..